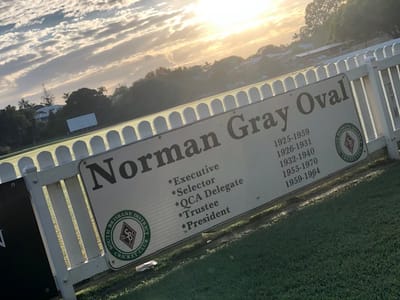 Each year, we enter teams in the Men's Premier Grade Cricket Competition in Queensland from First Grade through to Sixth Grade. Queensland Premier Grade Cricket is the peak club competition in Queensland and based in the Brisbane, Sunshine and Gold Coast areas.
The Queensland Bulls squad is selected from First Grade.
What does it mean to play for Souths?
Our Head Coach, Ken Healy, has outlined the expectations for playing at Souths and what it means. Ken delivered a presentation to players outlining what is expected of players. Further information can be found here -
2022-23 - SBDCC - THE WAY WE PLAY.pdf
Training
Further information can be found on our Training Schedule page.
Selection Policy
Selections are guided by the Selection Policy - please see here -
2022-23 - SBDCC Senior Mens Selection Policy.pdf
Playing Season
The competition commences in late August this year and continues through to March each year.
Do you want to be a Magpie?
Don't worry. You are not alone and we are not surprised. If you're interested in joining us, feel free to have a chat to Alex Robynson, Director of Cricket, via email
alex.robynson@gmail.com
Further information can be found on our registration and sign on page.